There is no better way to explore somewhere than on foot and a walking tour gives a super introduction to any town. Each tour will give you a flavour of the town, providing you with a good background to its history and architecture as well as showing you some of its special places. You can then explore in greater depth on your own if you wish. As a specialist guide in Shropshire I would be delighted to lead you on tours around any of the county's towns - not just Shrewsbury but perhaps also in Ludlow, Much Wenlock, Oswestry or Bridgnorth. The tours all last for about 1 1/2 hours. But it's impossible to do justice to any town in just one brief tour and so, sometimes, you might prefer to go on a tour that is themed to link with your personal interests. If you have any ideas for themed tours of your own please let me know. Perhaps some of the following suggestions might suit you:
Brother Cadfael's Shrewsbury
These tours are based on the Brother Cadfael detective stories written by local author, Ellis Peters. Her stories are excellently researched and closely linked with real events that happened in the town in the 12th century.
Medieval and Tudor Shrewsbury

This walk concentrates on Shrewsbury as it was from Norman times to the end of the reign of Queen Elizabeth I in 1603. It is remarkable how many of the town's early buildings have survived - its castle and churches and the numerous pretty black and white buildings that give the town so much of its character. Alternatively, you may prefer a tour that explores Tudor and Stuart Shrewsbury, 18th century (Georgian) Shrewsbury or Victorian Shrewsbury.
Famous (and infamous) Shrewsbury people
Heroes and villains, scientists and engineers, murderers and preachers - they've all played a part in the history of the town. They range from people who are famous throughout the world to people whose fame was once only local and are now all but forgotten.
Shuts and passages of old Shrewsbury
The heart of any medieval town would have been a warren of tiny little alleys and passages and Shrewsbury was no exception. Explore Gullet Passage and Grope Lane and discover how they got their names.
The River Severn in Shrewsbury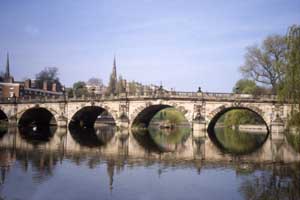 This is a delightful walk exploring the river around the town - Shrewsbury is almost completely encircled by the River Severn. It's a particularly enjoyable walk for a summer's evening.
The Battle of Shrewsbury in 1403
This walk explores the battlefield just to the north of the town where the Battle of Shrewsbury took place. Fought between King Henry IV and Henry Percy (better known as Harry Hotspur) it was the first battle on English soil where both sides used the longbow - to lethal effect.


---
Please note that I am unable to provide general tourist information. However Shropshire Tourism has an excellent website which can answer all sorts of enquiries at
www.shropshiretourism.info
Contact Details
Email: dorothy@nicolle.me.uk
Address: Dorothy Nicolle, 136 College Road, Oswestry, SY11 2SB, United Kingdom